Overview
We were tasked with building the ERAssure platform from the ground up.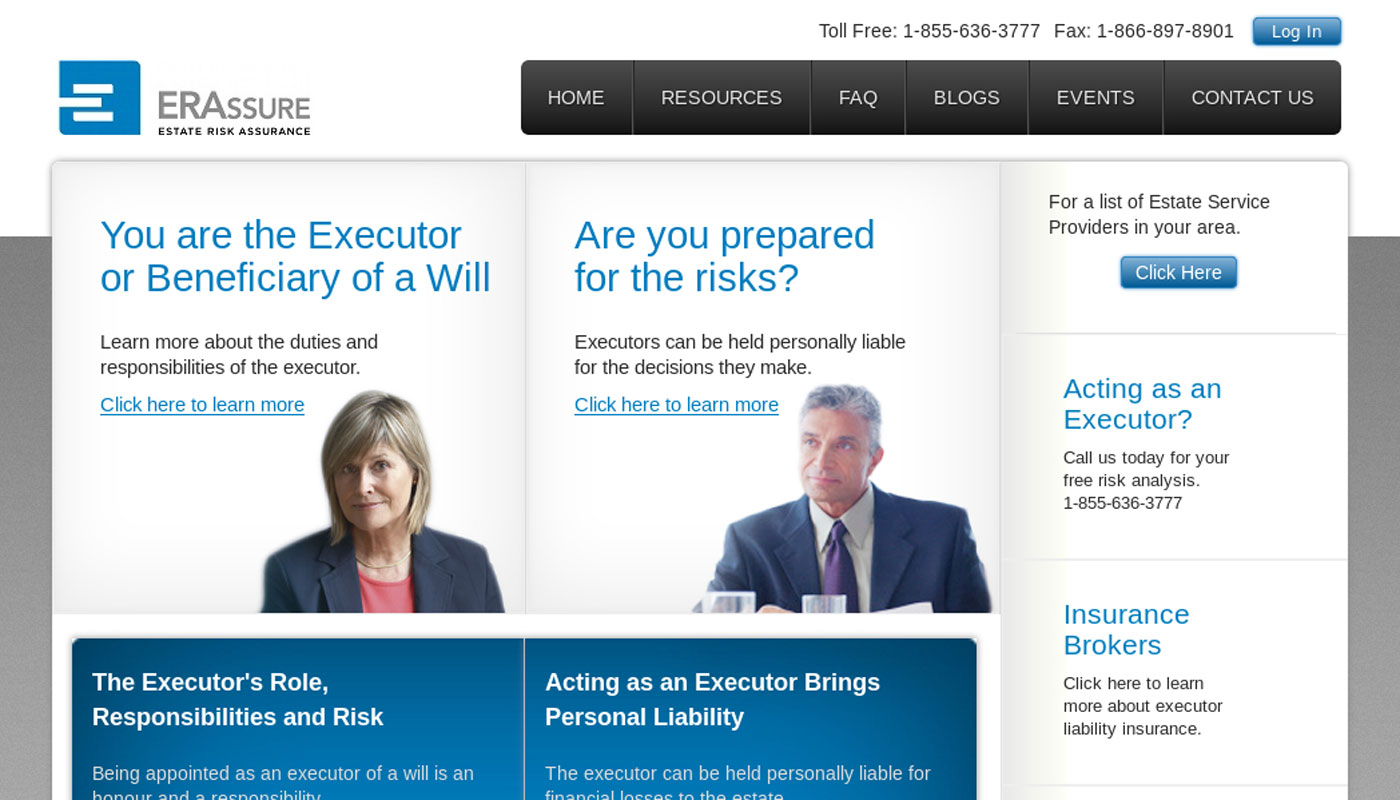 Concept
Myron needed a platform to help executors buy insurance and get help from lawyers when burdened with managing an estate. This is typically a difficult process, involving many forms and expensive consultations. He wanted to make this complicated and stressful task easier for both parties.
Based on his goals, we came up with a few core requirements:
Make completing paperwork easier


Working with a lawyer can involve filling out all sorts of forms with complicated legal language. Myron wanted to make this easier for executors.

Make it easier to get help from estate attorneys


Finding a lawyer who specializes in estates can be difficult. He wanted an easier way for executors to connect with lawyers.

Make the whole process faster, and less stressful


Myron's goal was to make an already upsetting period in many people's lives much less painful.
Solutions
Online form creation tool
We created a tool which let lawyers easily build legal application forms by dragging and dropping fields onto the page. They could customize the flow and content of the form, and create multiple branching scenarios.
This made customizing legal forms a snap for non-technical lawyers, which helped attract them to the platform.
Estate lawyer locator
We created a tool which could locate lawyers based on city or distance from the users. Lawyers were displayed on a map along with contact information and other details.
This made it easy for executors to get in touch with a nearby estate lawyer, which enticed more lawyers to join the platform.
Online form submission
Once executors found a lawyer they wanted to work with, they could fill out the lawyer's forms online quickly and easily. The platform would then generated a PDF document which could be signed and sent directly to the lawyer online.
As a result, users found it much easier to apply for estate insurance, which increased revenues substantially.