Choir Case Study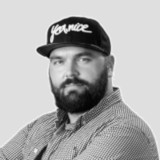 Chris is the founder of Choir, a SaaS product that helps employees share news about their employers on social media.
After successfully launching Choir, here's what Chris had to say:
One of the best I've had the privilege to work with. Great work, great communication and fast.
Full case study coming soon!
Need help with your SaaS platform?