Overview
Daniel recognized that many solo travelers wanted the experience and excitement of group travel, but had trouble finding like-minded friends to join them on luxury trips.
Because Daniel's upscale clientele expected quality, he got in touch with us to build his Minimal Viable Product to the highest standard.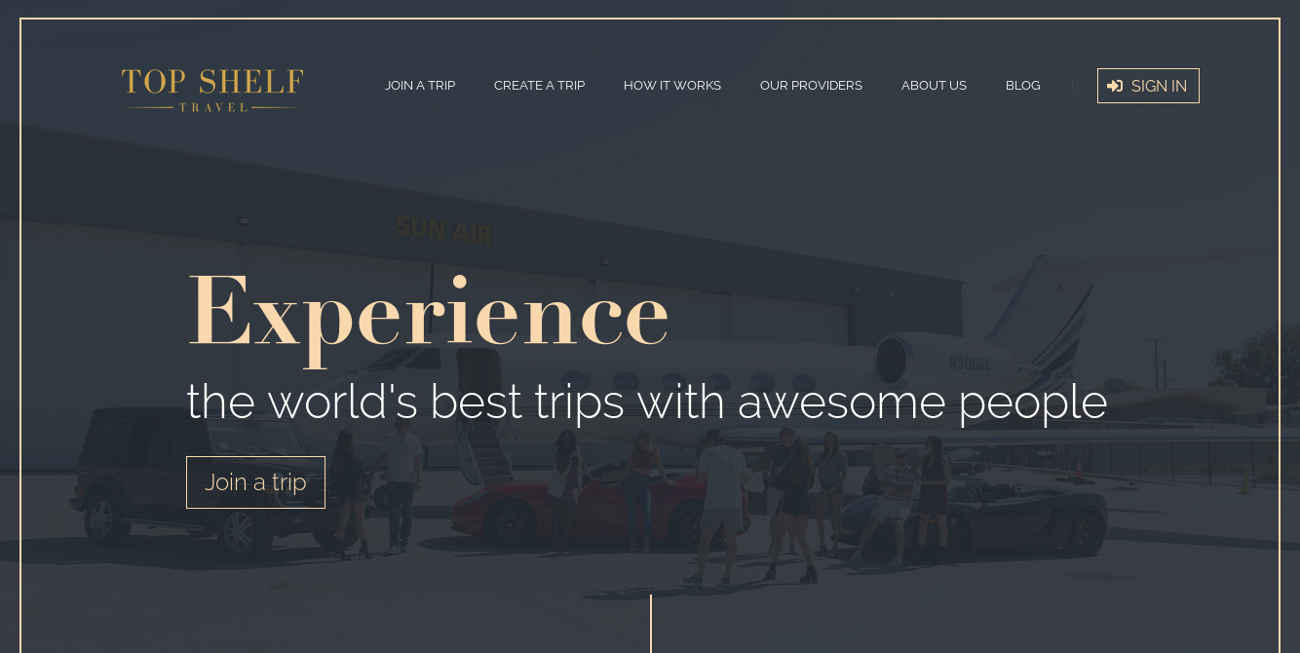 Concept
Daniel wanted an intuitive and easy to use way for individuals to find other luxury travelers and form group vacation packages.
To achieve this, we would need these features:
Group creation, discovery, and communication


Individuals needed to be able to create travel groups and also find other groups to join quickly. They would also need to communicate to negotiate travel details.

Mobile-first User Experience


During Daniel's initial tests, 90% of his users used smartphones to access his test website. We would need to design the web app with mobile users as the focus.

Complex price calculations


Luxury group adventures can have numerous optional add-ons, and prices can vary by group size. We would need a way to price experiences automatically based on multiple factors, and allow users to pay without involving a manual review step.
Solutions
Group creation


We made an intuitive tool for creating travel adventures, which allowed users to choose tour providers and easily set criteria for those joining the group.

Comprehensive search and filters


We created an intuitive search and discovery feature which allowed users to filter adventures by numerous factors such as location, price, provider, and more.

Custom price calculator


We created complex business logic to calculate group package prices based on dozens of factors. Packages are completely customizable by the group creator and could be paid for immediately.