Overview
Karen found us after several attempts to work with other agencies and developers to build her marketplace. She needed a highly customized multi-vendor e-commerce experience, which other developers found difficult to provide. We built her marketplace from the ground-up.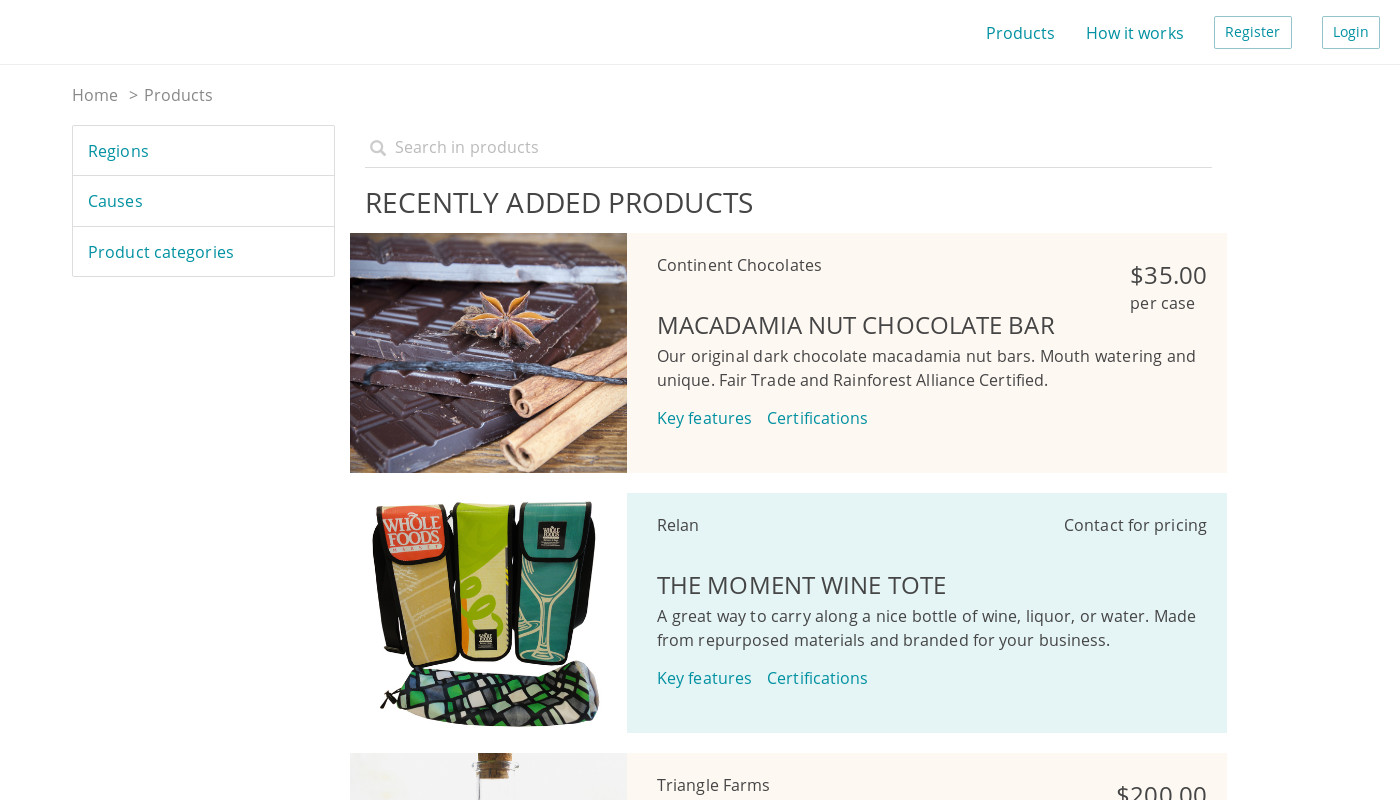 Concept
Karen wanted Verdant Trade to be a one-stop source for wholesale sustainable goods. She wanted multiple sellers to be able to sign up easily, to show off their company's social causes and certifications, and to make it easy for numerous buyers and sellers to do business.
We took a look at Karen's specifications for her marketplace, and we decided to focus on a few core features:
Highlighting sellers


Sellers would need to be able to sign up easily to sell on the platform, and promote their products using their own branding and marketing messages.

Easy negotiation of purchase orders


Because wholesale orders are sometimes more time-consuming and challenging then single product orders, we needed a way to let buyers and sellers easily create and negotiate wholesale purchase orders. Both parties should be able to revise and edit these easily, and once an agreement is reached, finalize the order into a sale.

Payments for large orders


An ordering and payment system was also needed, which could support wholesale shipping calculations and large bank transfers.
Solutions
Customizable Storefronts
We built storefronts which can be customized by uploading images, videos, and entering custom descriptions. Each storefront is also assigned it's own subdomain to allow better personalization. Sellers can select causes and certifications that their business supports from a list, which are displayed as badges on their storefronts.
This allowed sellers to attract buyers using their own branding, without any technical or design expertise.
Proposal tool
To ease the creation of purchase orders, we built a flexible tool which allows sellers to add any product or service in any amount to a wholesale purchase order, which we dubbed a "Proposal". Shipping charges can be calculated based on the order size and weight, and the Proposal can be easily shared and discussed between the two parties on the platform, using an internal messaging system we created. Once the details are finalized, the Proposal becomes an order, and shipping labels are created for the seller to ship the order to the buyer.
This made negotiating a sale simple for both parties, and streamlined the entire sale process.
Shipping provider integrations
Multiple shipping carriers needed to be supported, so we integrated with a 3rd-party service to handle this.
This saved Karen money, since she wouldn't need to maintain her own internal shipping system and keep track of ever-changing shipping rules.
ACH Payment Processor integrations
We also integrated payment processors which can handle large ACH bank transfers, and built a system to intelligently handle payments and refunds automatically.
This made purchasing wholesale orders as easy as possible, much like buying an item on a traditional e-commerce website.